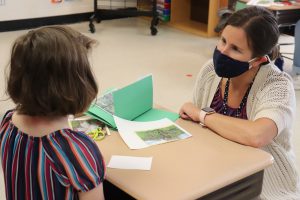 This year, National Teacher Appreciation Week runs from May 2 through May 8. While we take this time each year to say a special "thank you," we are grateful every day for our teachers and the skills, knowledge, creativity and caring they bring to their work in support of our students.
As schools throughout the state and country have been closed this past year due to the ongoing pandemic, our teachers have not missed a beat for our students.
Unique individuals. Diverse skills. One common goal.
Our teachers are a unique group with diverse backgrounds and skill sets—from those trained in traditional teacher education programs to classically-trained chefs, union electricians and even a lawyer who chose the classroom over the courtroom. Despite the different paths that led them to teaching, they share a common goal—preparing each of our students for bigger, brighter and better futures.
Students and Graduates Say "Thank You"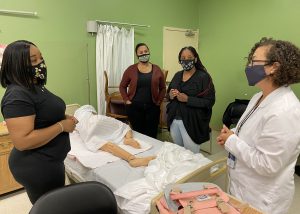 Our teaching teams across the organization draw on their experiences daily to give each of our students the quality education, care and training they need. The result is appreciative and well-prepared students and graduates.
Take for example Angelo Carino, of Guilderland, who splits his time daily learning in the kitchens of our Career & Technical School culinary program and the Deaf and Hard of Hearing program (DHH) at Guilderland High School. 
"It's fun to work with friends and the teachers and work as a team preparing food," said Carino. 
Or our graduates, who often praise their teachers for sharing not only book skills, but personal knowledge and experiences gained from working in various industries.
"I am very, very thankful for Mr. (John) Kucsik's instruction. He is a good teacher and shares with us everything he has learned in the workplace," said Ed Stern, a graduate of the Automotive Maintenance and Light Repair program.
2008 Cosmetology program graduate Tiffany Harris, owner of Whip My Butta Organics, also credits her BOCES training and teachers—including Jean Hoffer—with much of her success.
"BOCES prepared me for the professional world in the fact that we all needed to be punctual and whatever we put on display needed to be professionally able to sell," Harris said. "Going through BOCES, we learned how to respect people's decisions, as well as speak to customers. I believe this is very important to have throughout life in general as it can be applied to a variety of situations and career choices."