Our executive team meets regularly to discuss organization-wide issues, set programmatic and operational direction, and ensure the high quality of services and programs. They work together to provide forward-thinking leadership for our organization to best serve students, schools and educators from across our region and beyond. 
Executive Bios
District Superintendent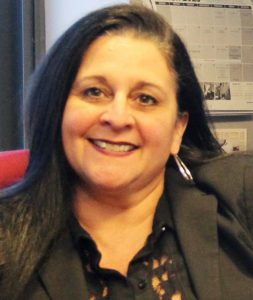 Anita Murphy joined Capital Region BOCES in July 2017 as District Superintendent. 
In her new role, Murphy focuses on state-level responsibilities, such as assisting the education commissioner with implementing statewide initiatives, overseeing the administration of state grants, and working with the regional information center on data warehousing, testing and regional planning. 
Murphy came to BOCES from the Altmar-Parish-Williamstown Central School District where she served as superintendent for three years.
Prior to that, Murphy served as deputy superintendent in both the Rochester City and Syracuse City Schools and the director of instruction in the Albany City Schools. She has also worked for the New York State Education Department as the associate commissioner.
Murphy started her career in the Binghamton City School District where she was a teacher, teacher on special assignment and finally the director of instructional data.
---
Senior Executive Officer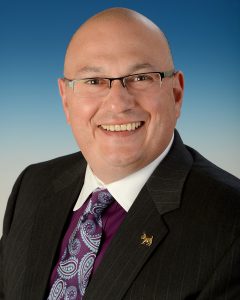 Joseph P. Dragone, Ph.D. joined Capital Region BOCES as the Senior Executive Officer in October 2017.
In his new role, Dragone leads efforts regarding program development, building organizational capacity across divisions and cross-sector partnerships in addition to day-to-day oversight of BOCES' programs and services.
He has extensive experience in both urban and suburban school district leadership. Dragone came to BOCES from the Ballston Spa Central School District, where he served as superintendent for nine years. Prior to his time in Ballston Spa he served as the Assistant Superintendent for Secondary Education for the Albany City Schools and as Middle School Principal in the Cohoes City School District.
Dragone has served on many expert panels regarding workforce development, college readiness, cross-sector partnerships and STEM, including 2018 presentations with the New York State Economic Development Council and the Empire State STEM Learning Network. A 2014 feature in "10 Minutes With…" and 2017 Education and Workforce Executive Roundtable Participant with the Business Review, Dragone currently serves on the Board of Trustees of The College Board and the Saratoga Economic Development Corporation. A former Workcreek Member on Workforce Development and Education for President Obama's Advanced Manufacturing Partnership (AMP) 2.0 Initiative, Dragone serves on the Executive Advisory Boards of New York Tech Valley FIRST Robotics and the Department of Education at Clarkson University. As a Gubernatorial appointee to the Capital Region Economic Development Council, Dragone co-chairs the Workforce & Education Workgroup.
Dragone received Bachelor of Science and Master of Science in Education degrees from The College of St. Rose, and a Master of Science, Certificate of Advanced Study, and Doctor of Philosophy in Educational Administration and Policy Studies from the University at Albany, State University of New
York. He received the 2014 American Graduate Champion Award from WMHT and the Corporation for Public Broadcasting, and the 2017 National Community Action Award from the Saratoga Economic Opportunity Council.
---
Deputy District Superintendent and Chief Operating Officer
Mark Jones joined Capital Region BOCES in 2005.
As Deputy District Superintendent and Chief Operating Officer he oversees day to day administrative operations of the BOCES, including finance, employee services, management services and facilities.
Previously, he was Assistant Superintendent for Management Services at the Otsego Northern Catskill BOCES, the Executive Director of the Catskill Area School Benefit Plan, the Business Manager for WSWHE BOCES, Business Manager at the Hartford Central School District and Vice President of Operations at the Ticonderoga Federal Credit Union.
Jones holds a Master's Degree from the University at Albany, a Bachelor's Degree from Skidmore College, and a doctorate in Educational Administration from Sage Graduate College.
---
Assistant District Superintendent for Curriculum and Instruction
As the Assistant District Superintendent for Curriculum and Instruction, Lynne Wells oversees the administrative operations of curriculum and instruction of all BOCES programs.
Prior to coming to BOCES in 2010, she served for several years as an Instructional Administrator for Language Arts, Social Studies and Reading in the Guilderland Central School District.
Prior to that she was a classroom teacher, special education teacher and teacher leader at the elementary and middle level.
Wells earned her Master's in Literacy from The University at Albany and her Doctorate in Educational Leadership at the Sage Graduate School in Albany, New York.
She serves on the Executive Board for the New York State Association of Supervision & Curriculum Development, New York State Association of Women Administrators, and the Staff/Curriculum Development Network.