If you're passionate about providing students with the best education possible, we want you to join our team!
What We Do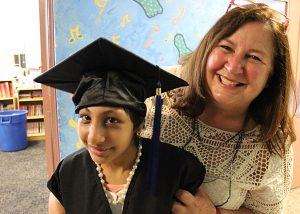 When people think of BOCES, they tend to think only of our academic programs. But we actually offer more than 300 programs and services — chances are, we have a job opportunity that fits your skills!
In addition to teachers and other educators, our staff includes communicators, technical experts, social workers, custodians, secretaries and others who are vital to the smooth operation of our facilities and programs. 
We also help districts fill superintendent vacancies in our component school districts.
We currently have about 1,200 full-time, part-time or seasonal faculty and staff members.
Where We Work
The majority of our staff work alongside the educators we serve in school districts in the region and even statewide. They also work inside our own school buildings serving adults, students with disabilities, and students pursuing a career and technical education. About a quarter of our staff work out of our main headquarters in Colonie, but once you factor in our Northeastern Regional Information Center and clients outside of our component districts, we cover a geographic area of 1,195 square miles.
Why We Do the Work We Do