More than 1,300 students from at least two-dozen school districts will enter the world of welding, automotive repair, video game design, nursing, restaurant management and early childhood education—to name just a few careers—as they return to school on Thursday, Sept. 7 at the Capital Region BOCES Career & Technical Education Center.
With 1,334 students enrolled in the 29 programs offered by BOCES and a waiting list of more than 200 other students, the 2023-24 student body represents the largest enrollment in recent memory – if not ever.
"This is an exciting time," said Jeff Palmer, director of Career and Technical Education. "The enrollment increase reflects the change we are seeing in the national attitude towards the skilled trades and is welcome news to our hundreds of business partners who are clamoring to welcome these students into their industries."
Some of the students are returning seniors, others first-year juniors, but they all have something in common— a desire to learn marketable career skills while still in high school. These skills—dubbed middle skill—are in demand, with everyone from former President Barack Obama to union leaders sounding the alarm in recent years over the need for workers to fill the middle skills jobs gap.
"I want to be able to run equipment on my own and build things on my own and not depend on anyone else to get things done," said senior Savannah Traverse, who is entering her second year in the Heavy Equipment Operation, Maintenance & Repair program on the Schoharie Campus.
The majority of the students will learn in the Career & Technical Education Center – Albany Campus, while the remainder will learn at the Career & Technical Education Center – Schoharie Campus, Proctors, St. Peter's Hospital o,r Ellis Medicine.
"The list of programs offered is phenomenal and shows what can be done with a commitment to education," Assemblyman Phil Steck said last school year.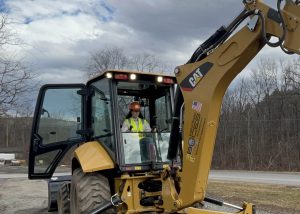 Commitment to workforce development
Television personality Mike Rowe of "Dirty Jobs" fame has carried the message of the need for skilled workers to the hallowed halls of Congress and the nation's populace through his television show and hundreds of interviews. In New York, nearly two-thirds of job openings in recent years are in the "middle skills" classification, but less than 40% of the available workforce has those skills, according to workforce development experts. Predictions for the future show this trend continuing.
One example of the need for skilled workers was highlighted by Boyd Worsham, President of the National Center for Construction Education and Research, in a New York Times article where he stated the construction industry is facing a 1.5 million to 2 million worker shortage by 2025.
Another industry projection highlights the need for BOCES and other trade schools to build a solid foundation for new workers. According to the Associated Builders and Contractors Association, the construction industry will need to bring in more than 342,000 new workers on top of normal hiring in 2024 to meet industry demand, and that's presuming that construction spending growth slows significantly.
Those numbers underscore the value of Capital Region BOCES and its Career & Technical Education Center as the solution to the regional, national, and international crisis.
"We are developing green-collar jobs—even in our gas division, we are looking at a non-carbon gas system—and we need programs like this to ensure we have the workforce necessary to accomplish those goals," said Brian Sano, Regional Director of National Grid.
Representatives of TCI of NY Inc. concur.
"Working with BOCES to recruit skilled workers is very important to TCI. It's very difficult to recruit employees, and BOCES does a good job preparing students for the workforce," said TCI's Mark Westcott.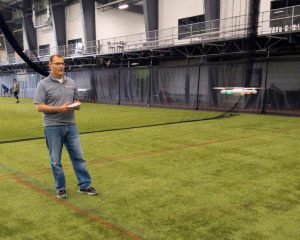 Expanded offerings
This year's new offerings are the addition of drone training for students in the construction and criminal justice programs and a formalized agreement with the UA Local 7 Plumbers and Steamfitters union to provide plumber training to students in several programs.
"The drone training will help students build their resumes while giving them new, marketable skills in an advancing area of their careers," said Schoharie Campus Principal Matt Ward.
Hands-on learning and real-world skills
For most Capital Region BOCES Career & Technical Education students, the decision to learn a skilled trade ultimately comes down to wanting to be active while learning.
"I have known that I wanted to work with my hands since the 7th grade, that I didn't want to be sitting at a desk all day," said senior Nathaniel Froehlich while splicing wire in one of the Electrical Trades labs on the Career & Technical Education Center Albany Campus last school year. "I like that we learn and are active here."
For more information on Capital Region BOCES Career & Technical Education, visit our website https://www.capitalregionboces.org/career-technical-education/