Students exiting our Maywood School program this year were recently celebrated for their many accomplishments and a successful end to their high school career during a ceremony attended by proud families, teachers and friends. Congratulations one and all!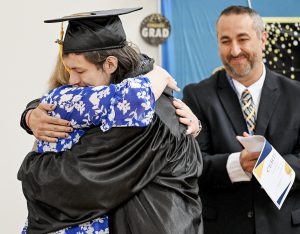 Many of the exiting students have been in our programs for years. They will now be moving on to higher education, learning in other programs and to jobs out in their communities.
In speaking at the gathering, Maywood School Principal Gabe Barbato encouraged the graduates to remember how powerful and resilient they are.
"I have had the privilege of witnessing your growth, not just academically, but also as individuals. You have shown resilience in the face of adversity and the ability to adapt to an ever-changing world," Barbato told the graduates.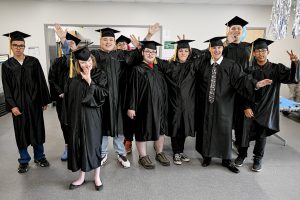 "The road you have traveled has not always been smooth, but through perseverance, dedication and sheer determination you have overcome challenges, embraced opportunities and emerged victorious. Your achievements, both inside and outside the classroom, are a testament to your hard work, commitment to excellence and belief in yourselves."