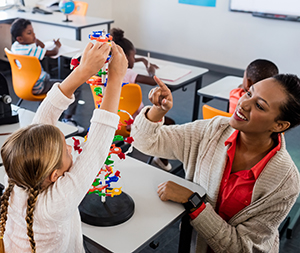 CDYMCA now has a preschool open at our Career & Technical Education Center – Albany Campus. The preschool is open Monday-Friday from 7:00 a.m. to 6:00 p.m. for children ages 3-5. There are both full- and part-time options available.
The program utilizes Creative Curriculum. This approach uses spontaneity and the ability to use everyday opportunities to help children solve problems, explore new materials and find answers to questions. Additionally, learning centers within the classroom offer an excellent way to individualize the curriculum to meet the varying needs of your child. More information on the program and pricing.
Interested in enrolling a child with the program? Contact Colleen Munger at cmunger@cdymca.org or at 518-374-4914.