Capital Region BOCES has been named the 2023 Nonprofit of the Year by the Albany Business Review as part of their annual Achievers program.
Achievers is the Albany Business Review's signature annual award that pays tribute to the region's top executives, companies, and organizations. 
The Albany Business Review chose to honor Capital Region BOCES for its steadfast commitment to providing career opportunities in high-demand fields, highlighting the organization's dedication to delivering high-quality education and training that fuels the workforce pipeline.
"We are humbled and honored," Capital Region BOCES Senior Executive Officer, Joseph P. Dragone, Ph.D. said. "And we are proud that the positive impact of our programs has resulted in this prestigious award."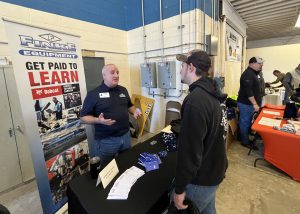 Career and Technical Education Director Jeff Palmer welcomed the award, emphasizing that it reflects the collaborative efforts of numerous partners alongside the dedicated faculty, staff, and students at BOCES.
"This award underscores the teamwork we foster at BOCES. We collaborate with businesses, labor organizations, and social groups to provide the best education for all our students," he said. 
The Capital Region BOCES Career and Technical Education Center is renowned for providing individuals with diverse backgrounds opportunities to acquire valuable skills in professions such as welding, culinary arts, electrical work, mechanics, nursing, carpentry, cosmetology, video game design and early childhood education.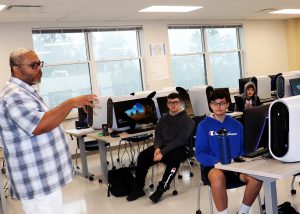 Capital Region BOCES has over 300 partners in business and industry, labor, higher education, nonprofit and government who play a pivotal role in providing essential program support, on-the-job training, and employment prospects for program participants. The future of the center is exceptionally promising, with current enrollment already surpassing 1,200 students—a significant milestone for the organization.
The demand for BOCES Career & Technical Education programs is expected to continue its upward trajectory and, as a result, the welding program is being expanded to the Schoharie Campus, construction is underway of a dedicated facility to accommodate equipment for its Heavy Equipment Operation, Maintenance & Repair program and additional program upgrades are scheduled for Summer 2024.
The Albany Business Review's Achievers Awards have been recognizing standout companies and individuals for four decades, celebrating their significant contributions to the growth of the Capital Region business community. The upcoming celebratory event, marking 40 years of Achievers Awards, promises to be extra special as it brings together past honorees, including Capital Region BOCES, to acknowledge their lasting impact on the region's business landscape.