Registering Now For Classes Throughout 2023-24 School Year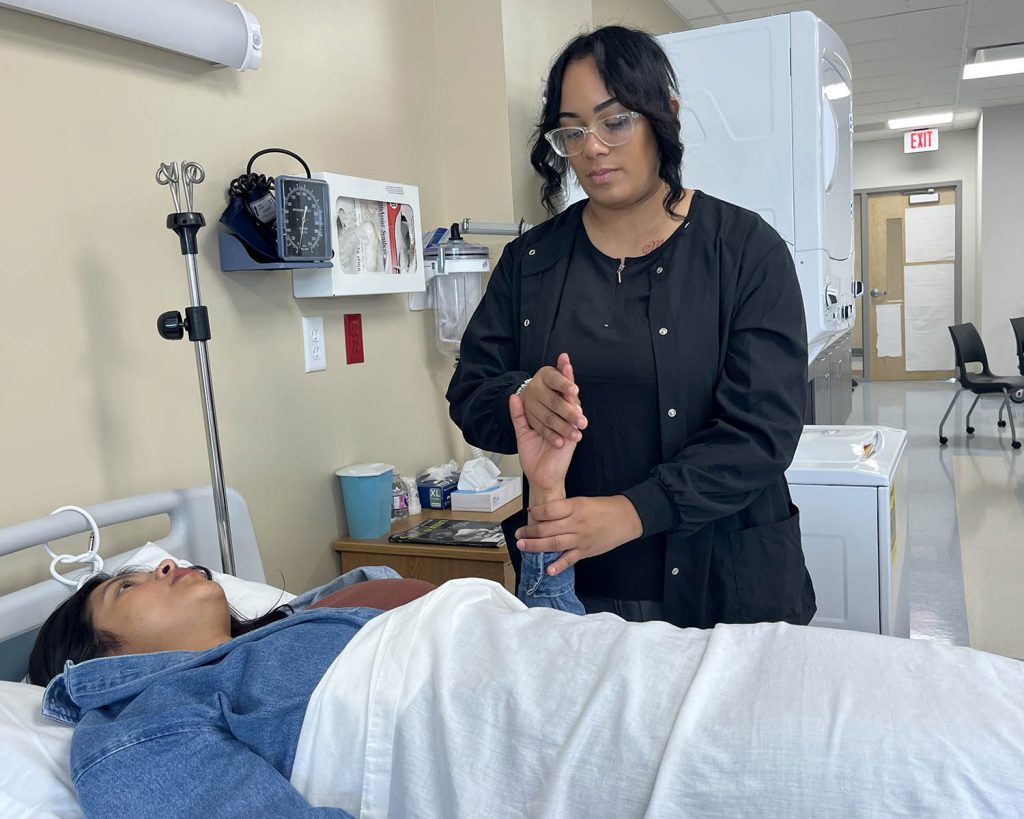 Adults interested in getting their foot in the door of the healthcare industry need to look no further than the Nurse Assistant Program/Personal Care Aide/Home Health Aide program.
With a 34 percent projected job growth between now and 2029 for personal care aides and home health care aides and an 8 percent projected growth for nurse assistants, the careers offer great a prospect for those looking for work in the industry.
Personal Care Aide/Home Health Aide/Nurse Assistant (PCA/HHA/NA) program for adult students is a great starting place for individuals who would like to work as a supportive caregiver in a health care setting or pursue further education in practical nursing or other health-related disciplines.
Students learn total patient care in both the classroom and through off-campus, supervised clinical experiences. Students prepare for the state-approved Personal Care Aide and Home Health Aide examinations, as well as the New York State Certified Nurse Assistant examination. Certification qualifies them to work in home, nursing home and assisted living settings.
Clinical Settings Include:
Shaker Place Rehabilitation & Nursing Center
Teresian House
Our Lady of Mercy Life Center
Kingsway Community
Ingersoll Place Assisted Living
Schenectady ARC