Elementary School Principal Carrie Sunkes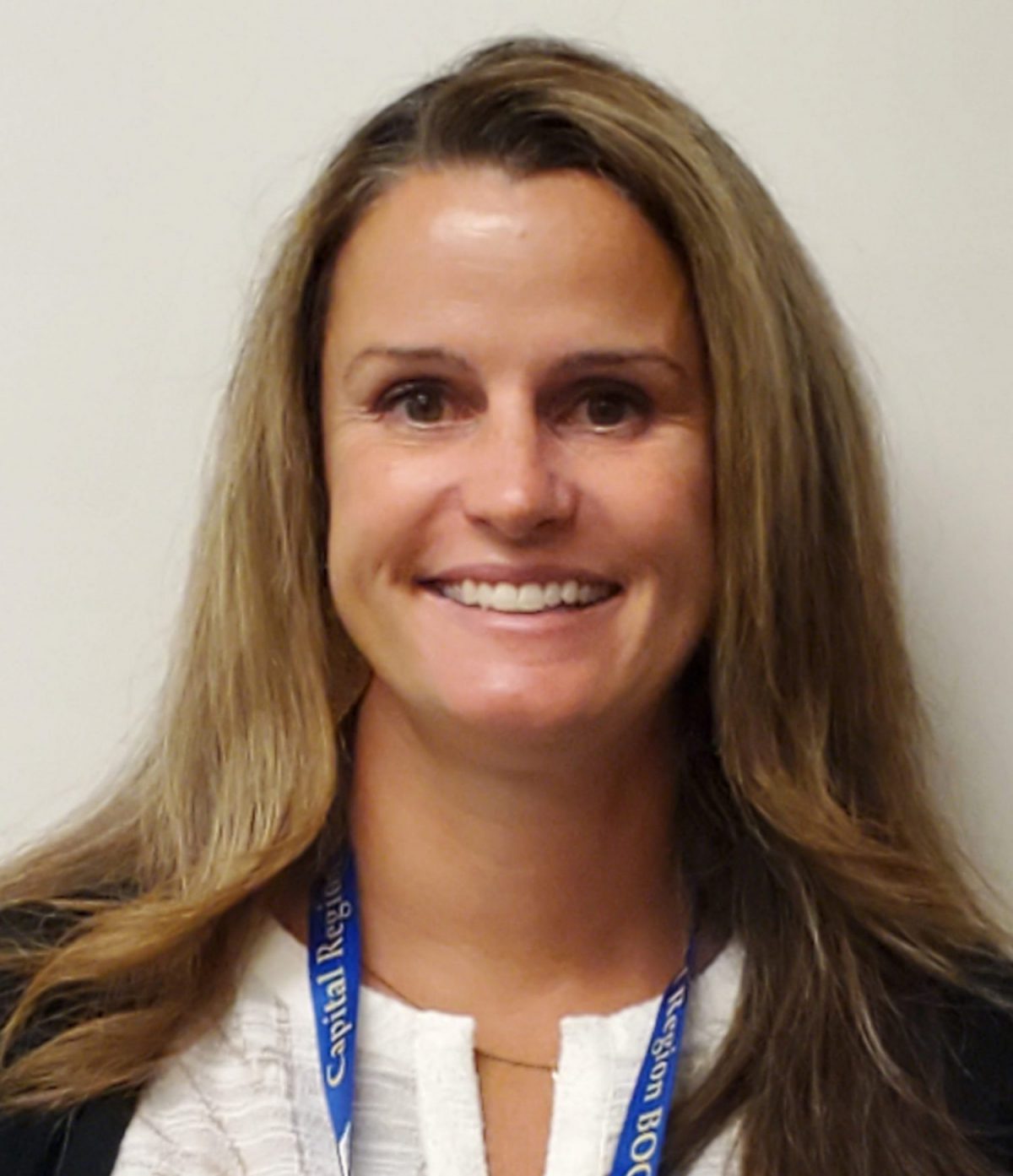 Carrie Sunkes has spent the past 20 years in the field of education, tackling various roles. Her career began in the North Colonie Central School District, where she taught accelerated math and Academic Intervention Services in math for four years. She then took a position at Burnt Hills-Ballston Lake Central School District as a sixth-grade teacher before being promoted to Coordinator of Gifted and Talented Enrichment, which she held for 16 years. In that capacity, she worked closely with classroom teachers in each of the district's three elementary buildings to create a comprehensive program that challenged students and promoted the love of learning and exploration. Of the many responsibilities of that position, Carrie was in charge of developing a teaching schedule that encompassed three elementary buildings, 52 classroom teachers and provided enrichment instruction to more than 900 students.
Pursuing administrative roles, in 2020, Carrie took on the responsibility of Intermediate Elementary Summer School principal. She worked closely with the district's administration, the primary elementary summer school principal, and summer school teachers. This team created an academic schedule that included virtual "face-to-face" instruction via Google Meets, independent assignments and assessments, and individualized skill reinforcement sessions. In addition, as a team member, Carrie was instrumental in creating a formalized report card that focused on the main components of virtual learning.
In the 2020-21 school year, during the height of COVID-19, Carrie was appointed as Burnt Hills-Ballston Lake's Virtual Elementary Principal. This new role required Carrie to quickly pivot her educational knowledge inside a classroom to seamlessly balance the need to create a virtual learning environment that reinforced academic skills while introducing technical platforms that allowed students and teachers to stay connected and learning throughout the pandemic. 
One of Carrie's most important and rewarding successes was blending the need to support, champion, and guide the virtual teachers she oversaw during the daunting venture into the educational unknown. With Carrie's guidance and leadership, Burnt Hill-Ballston Lake's virtual teachers quickly developed a strong rapport with students. In addition, they made connections with their families, which in many ways exceed anything districts have accomplished in the past by seeing and experiencing the home environment daily of each student.
Carrie and her team of virtual teachers accomplished this through regular Google Meets, office hours and frequent feedback on independent work. This format and genuine connections allowed students to gain the confidence necessary to transition successfully to the virtual academic arena. In addition, Carrie and her team frequently met to develop and implement support systems for students struggling socially, emotionally, and academically. Finally, open and ongoing communication with staff, parents and students helped guide the Virtual Elementary School and facilitated progress.