We Connect You to A Network of Qualified Substitutes 
Finding qualified substitutes to fill in for absent teachers, teaching assistants and nurses can be a challenge.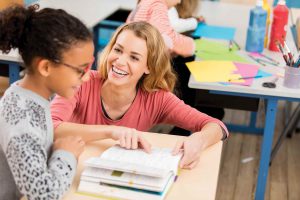 Restrictions on non-certified teachers, geographic and financial concerns may all be contributing to the problem. Yet, we know that when absences go unfilled or a substitute lacks a strong command of the subject matter, there is a disruption in student learning. 
With more than 1,000 substitutes on hand to fill absences in participating districts, you can rest easy knowing support is here. 
Our team handles substitute recruitment, hiring and coverage so you can spend your time focused on students – not paperwork. 
Save time and personnel costs by becoming a part of the network of districts using our service for calling substitutes and recommending substitute applicants.
What to Expect
Substitute Calling
Using an Internet-based system, substitute and teacher databases, help desk personnel and priority lists, this service assigns the best-qualified substitutes to fill teacher absences while giving districts immediate access to data.
Substitute Registry
The registry supports districts by recruiting, interviewing, orienting and recommending substitutes for district approval. It also tracks Office of School Personnel Review and Accountability (OSPRA) clearance and Hazard Communications (Right-to-Know) training status of substitute teachers and substitute applicants.
How it Works
Contact Us – We'll listen to your challenges and explain how we can help.
Get Started – Become a part of the network of districts using our substitute services.
See Results – Save time and personnel costs while our team handles coverage so you can focus on your students. 
Contact us today to learn more.