Your State Certification Questions Answered 
As teacher and coaching certification requirements evolve, school districts must be aware of changes that may affect staffing.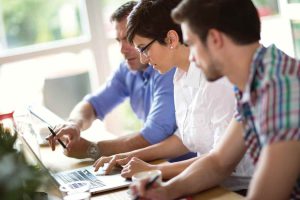 This is critical as a school district's success is dependent upon employing appropriately qualified and certified personnel.
It can be extremely difficult for professionals to get their questions and concerns addressed by the State Education Department. We're here to provide individuals with clear information and advice.
Certification is complex and district staff may find it difficult to navigate. Too, districts often do not have the resources to devote to clearly understand the impact of certification changes. 
Our team of experts, known in the field as Regional Certification Officers or RCOs, are here to support your staff. We work with certified professional teachers, teaching assistants, coaches, administrators and pupil personnel services. Candidates who are applying for or working toward certification will also find the support they need.
How it Works 
RCOs also act as liaisons between your current and potential instructional staff, the New York State Education Department and school districts.
RCOs assist certificate holders in staying up-to-date on their certificate registration and professional learning requirements. This includes Continuing Teacher and Leader Education (CTLE) hours and associated record-keeping responsibilities.
RCOs can conduct presentations and question-and-answer sessions with district staff.
What to Expect
Team of Experts – You can rely on our knowledge and expertise to support your staff through the certification process.
Certification support – We provide individuals with clear information and advice as teacher and coaching certification requirements evolve.
Peace of Mind – Rest assured that your staff will have the support they need through the certification process. 
"With certifications sometimes taking 3-6 months to review, time is of the essence and the Regional Certification Officers have cut this time in half for some teachers and teaching assistants. In addition, it has allowed us to continue to recruit new candidates to the field who may not have had a traditional educational pathway to certification, thus expanding our pool of candidates."

– David Perry, Superintendent of Schools, South Colonie Central School District
Contact us today and let us help your district staff with the certification process.