Together, We Ensure Safe Student Transportation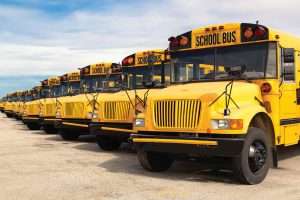 School districts are responsible for safely transporting students to and from school. With staffing, vehicle maintenance and a nation-wide bus driver shortage, transportation costs for districts can be a budgetary challenge.
Districts enrolled in this service can anticipate cost savings from efficiencies, shared expertise and the effective use of transportation funds.
Whether you choose to share bus maintenance, bus routes or staff, we can help your students arrive to school safely, on time and without disruption. 
Participating schools have already saved over $2 million by consolidating their bus routes, which were previously made by partially-filled buses to out-of-district locations.
Contact us today to discuss your needs and how we can help.
"Regionalization and shared services are necessary to sustain public education in a climate of limited resources. In a post-recession economy, shared services allow school districts to be more efficient and redeploy resources effectively and responsibly."
-Cosimo Tangorra Jr., Ed.D., Superintendent of Niskayuna Central School District
2017 and 2018 Capital District Regional Planning Commission Erastus Corning Achievement Award for Intermunicipal Cooperation
2017 and 2018 Capital District Regional Planning Commission Erastus Corning Achievement Award for Intermunicipal Cooperation