Save Money And Help More Students Eat Healthy School Meals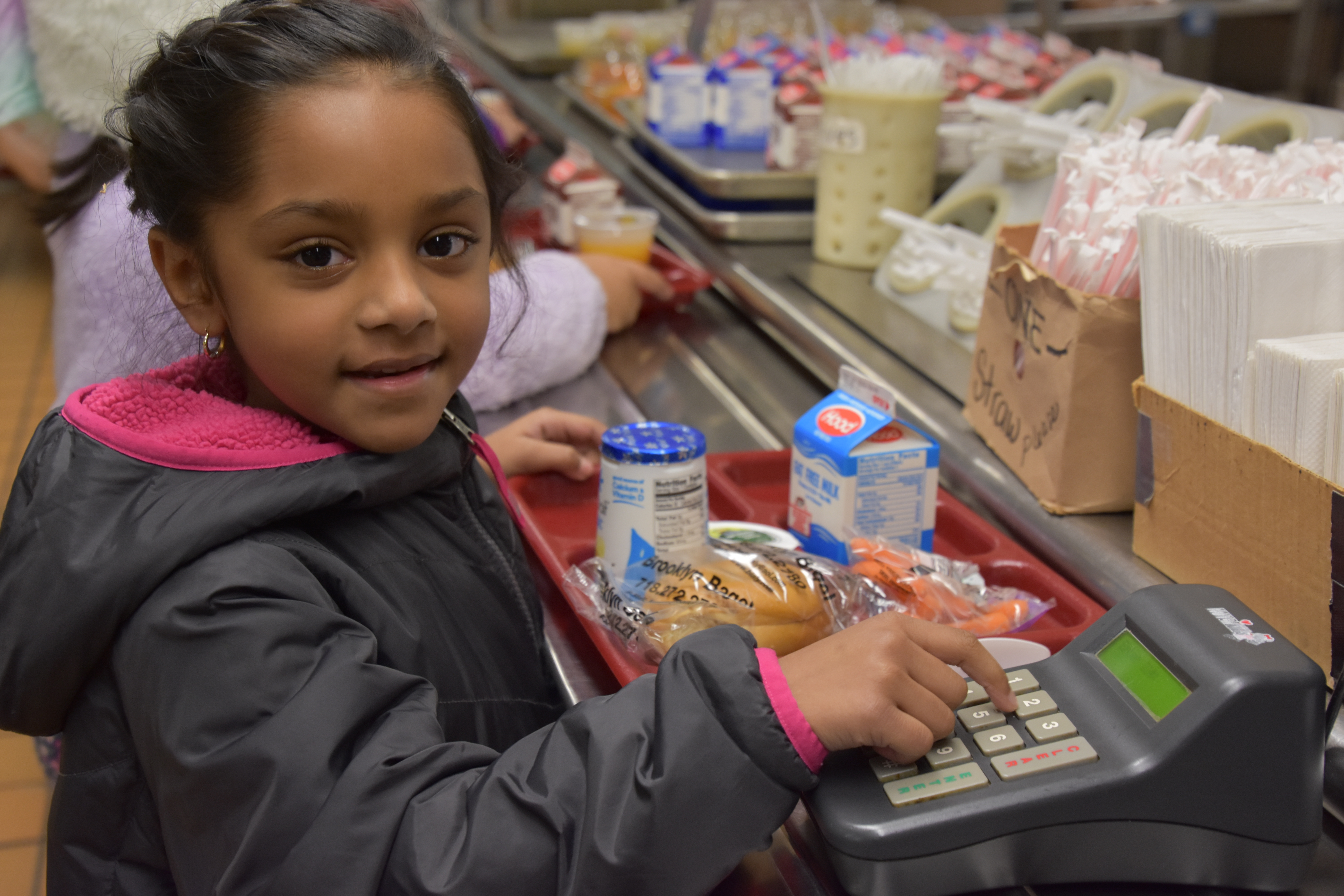 Research shows that students who eat well tend to do better in school.
However, feeding hundreds or thousands of students each day with nutritious and affordable meals can be overwhelming and costly. Doing this well requires a level of expertise and dedication that can be difficult to achieve alone.
We take managing a school meal program off a school districts' plate by managing all aspects of the district's food service program. We build on best practices, source local ingredients and offer affordable meals that please both children and adults alike. In addition, we meet state and federal regulations.
State grant funding has allowed us to scale the farm-to-school aspect of our service and update the equipment in many of the schools we serve. We partner with more than a dozen farms and producers, from Long Island to the Canadian border, to offer farm-fresh fruit, vegetables, dairy products and other wholesome foods daily in participating schools. 
Let us help you provide the healthy meals your students need to grow and thrive—in their studies and in life. As a result, we'll save you time and money while providing quality, cost-conscious meal options. 
What To Expect  
Supervision and Management
You may choose to share an experienced food service director with other participating districts. As a result, you'll get the dedicated supervision you need while also saving money on employee benefits. 
Healthier School Meals Students Want to Buy
A dietitian will provide careful consideration of national food safety standards, child health and nutrition, and budgetary constraints. As a result, this helps ensure wholesome choices are regularly available to students and staff.
Farm to School 
You'll be in close contact with our farm-to-school coordinator, who focuses on improving access to local foods in schools. For instance, they will build relationships with small farmers who may not have the means to access a distributor.  We work with: Antonucci Foods, Chobani, Great Lakes Cheese, Headwater Food Hub, Indian Ladder Farms, Juliano Farms, Midland Farms,  Mott's, New York Chips, New York Juice Co., Smith Packing, The Farm Bridge, Wohlschlegel's Naples Maples Farm, and Yonder Farms. 
Connecting the Cafeteria to the Classroom
Participating school districts will have access to our staff dietitian who can help facilitate classroom instruction about nutrition or work with sports teams to discuss proper nutrition for athletes. In addition, our staff dietitian and farm to school coordinator will work closely to create a food service program that not only provides quality food but a connection to where our food comes from. This may include Harvest of the Month, taste tests, and New York Thursdays.
Free and Reduced Price Meal Application Coordination
We are committed to handling what you know can be the time-consuming task of coordinating free and reduced meal applications and reporting. For example, we'll take care of the following: 
Provide assistance to families interested in applying for free and reduced-priced meals.
Handle downloads for students who are directly certified by the state for free meals.
Reach out to families of students who have negative balances.
Follow-up with families, so applications are kept up-to-date.
Process free and reduced-price applications.
Save Money with Cooperative Buying
Save money with group purchasing power! You'll get access to foods that are healthy and affordable. Our farm-to-school program allows you to incorporate locally-sourced fresh fruits and vegetables, dairy, grains and more into your meals. As an added bonus, you'll realize a greater reimbursement—up to 25 cents per meal—under the state's incentive for districts who source at least 30 percent of ingredients from New York farms and producers. 
Support for COVID-19 Related Closures and Quarantines
Your students and staff are counting on you to provide school meals during this uncertain time. Don't let COVID-19 quarantines or closures bring your food services program to a screeching halt. We stand ready to support schools in need of emergency food services due to staff quarantines related to COVID-19 or other reasons. We can provide emergency meal planning, preparation and distribution so students stay nourished and ready to learn.
How it Works
Contact Us – We'll listen to your challenges and explain how we can help.
Get Started – Once you sign up for service, we'll start working to provide the expertise and supports you need so you can focus on your students' educational programs.
See Results – See an increase in students buying and eating school meals with more locally-sourced ingredients.  
Testimonial
"Our biggest challenge prior to joining Regional Food Service Management was a limited set of food offerings and options for students and staff, resulting in limited participation. Things have changed with the support of the service. The shift in atmosphere around the program has been noticeable and we are encouraged for the coming year."

-Dr. Timothy Mundell, Berne-Knox-Westerlo Central School District Superintendent
---
Sample Clients 
Berne-Knox Westerlo School District
Fort Edward Central School District
Johnstown Central School District
Niskayuna Central School District
Schoharie Central School District  
Tech Valley High School
Watervliet City School District