Support To Help Your Business Office Thrive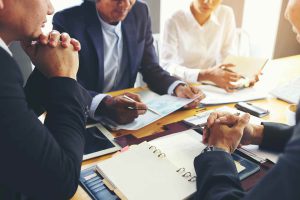 School business officials are under pressure to efficiently manage operational issues on a day-to-day basis. A missed opportunity or deadline because of a lack of resources can lead to an even larger problem.
Fortunately, our team will provide you with the resources your business office staff can use to thrive in their role.
With studies of business office operations and other areas of school operations, our support will provide additional methods to ensure efficient and effective use of resources.
Contact us today to take the first steps toward supporting your business office staff.
How it Works
Contact Us – We'll listen to your challenges and explain how we can help.
Get Started – Once you sign up for service, we'll start working to develop a plan to manage operational issues.
Ongoing Support – We will continue to help your organization with the resources your business office needs.
What to Expect
Team of Experts – You can rely on our knowledgeable staff to work with you and keep your team moving forward.
Personalized Support – Our staff will work with you to implement a plan to meet your goals.
Peace of Mind – Rest assured that our team is working with your best interest in mind.