Save Money on Employee Pharmacy Benefit Costs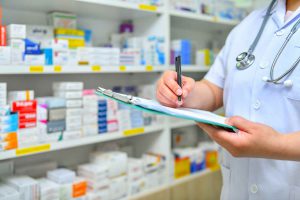 The employee benefits and pharmaceutical industries can be complex and often require constant attention. With the rising cost of medications, a greater portion of an organization's budget can end up going toward employee benefits.
Surrounded by industry experts, our program managers offer claims analysis, client forums, and tremendous savings so that your staff can have access to what they need. We enable you to maintain your current pharmacy plan, governance and autonomy while leveraging large-scale group purchasing discounts.
Currently, more than 60,000 lives are part of the Capital Region BOCES Pharmacy Purchasing Coalition, including several large BOCES health plan trusts.
Services 
Our team will manage and coordinate the following activities for its self-funded, New York Pharmacy Purchasing Coalition program for districts, trusts, other BOCES and municipalities.
Interface with eligibility vendors, Pharmacy Benefit Managers (PBMs), brokers and other third-party entities, as approved by the plan sponsor (implementation and ongoing);
Act in an account service capacity during implementation of the program and benefit changes, either directly or with your broker of record;
Organize and provide periodic educational seminars about pharmacy industry trends, Federal compliance, pharmacy products, cost containment and Medicare options;
Share performance information through annual reporting;
Coordinate and review standard vendor information reports, either directly or with your health insurance consultant;
Provide and coordinate pharmacy plan information as requested at scheduled trust and board meetings.
Pharmacy can be carved out and self-funded regardless of your current medical/pharmacy status.
What to Expect
Team of Experts- A dedicated team of pharmacy experts will allow you to get the most from your Pharmacy Benefit Manager (PBM) relationship. 
Service to Meet your Needs- Our team will work with you to provide robust solutions that best meets your needs. 
Peace of Mind- We will do the heavy lifting, so you can focus on other priorities while we take care of the rest. 
How it Works
Contact Us– We'll listen to your needs and provide you with a no-cost, no-obligation pricing comparison to see what you "could have saved" through our program.
Get Started– We'll start working with you to begin leveraging large-scale group purchasing discounts.
See Results– You will see significant cost savings while maintaining your current pharmacy plan, governance and autonomy. 
"Since 2013, ONC BOCES' self – funded health insurance plan has saved more than $5 million by participating in the Pharmacy Purchasing Coalition with Capital Region BOCES.  And with those savings, our districts have been able to control premium costs and turn those dollars back into educational programming."

– Dr. Jennifer Bolton, ONC BOCES Deputy Superintendent