If money were no object, what good could you do in your community? What issues could you address?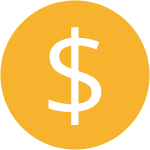 We believe every organization should have the funding it needs to solve its community's biggest problems.
Schools should be able to offer pre-kindergarten for students growing up in poverty who need extra support. Fire departments should be able to provide life-saving equipment for firefighters. Cities, towns, and villages should be able to develop park spaces that improve the quality of life of their residents. For more than a decade, our team of grant-writing experts has worked with school districts, BOCES and municipal clients throughout New York state, winning more than $140 million in grant awards. We make complicated applications accessible, walking you through every step of the process to obtain the funding you need. From highly competitive local, state and federal grants to entitlement allocations, we help you maximize funding opportunities.
Since 2010, more than 85% of clients have received more back in grant funding than they invested in the service. That return on investment jumps to more than 90% for clients subscribing to our service for two or more years.
What problem could you solve with extra funding?
What You Can Expect
A Team of Experts – Grant-writing experts with proven success in finding, writing and winning local, state and federal grants.
Service to Meet Your Needs – With flexible service options, we will research different funding opportunities, walk you through complex applications, and ensure that submitted applications match your funding requirements.
Results – Our strong team approach means every application is of the highest quality. We monitor return on investment for all clients — and regularly share that information with you — to ensure you are seeing positive results.
How It Works
Contact Us – We'll listen to your needs and discuss how we can help.
Select Service Level – The levels were designed to be flexible and to meet the varying needs of organizations. We will work with you to find the level of service that best fits your priorities, and provide you with a cost estimate before you commit.
Get Started – Begin working with your grant-writing expert to develop a grant seeking strategy and build a strong foundation for your grants program.
Service Levels
The Capital Region BOCES Grants Service can assist with any of the following:
Writing complete or partial grant proposals.
Editing grants written by your staff.
Support and coaching for your staff members who are writing grants.
Assistance in identifying and facilitating collaborations/partnerships.
Follow-up on proposals submitted.
Customized workshops on grant-writing fundamentals for your staff.
Guidance on and preparation of entitlement submissions
Choose from varying levels of support, including:
Grants Service, Annual
Grant writing services are available to be used as needed in increments of 150 hours. We'll meet annually with your staff to determine fundable projects, and conduct research to identify viable grant opportunities. From these discussions and identified priorities, we will help you to craft an ongoing grant seeking strategy, as well as develop and submit grant proposals that you choose to pursue.  Subscribers to this option receive priority when demand for grant writers is high.
Grants Service Lite
At this service level, we will also meet annually with your staff to determine fundable projects, then research and identify viable grant opportunities that would be good matches for up to three initial priority projects. Additional research can also be conducted throughout the year as your priorities change. Up to 30 hours of grants support is also included in this level, with the option to purchase additional hours at the hourly rate for larger projects. Subscribers at this level also receive priority when demand for grant writers is high.
Hourly Rate
Hourly work can be purchased as a stand-alone service, or in addition to the Grant Service Annual or Grants Service Lite options. Clients contract for this work on an as-needed basis. Note: Hourly work is available based on team capacity, and may not be available during particularly busy application periods.
Find Out What Our Clients Have to Say
"[The Grants Service] has been invaluable because grants are a huge opportunity for us to expand our programming and provide opportunities for kids that they wouldn't have the opportunity to do if it weren't for that money. Not only would I say we count on it, our kids count on it too."
-Dr. Aaron Bochniak, Former Schenectady City School District Interim Superintendent
"[Entitlements clients are] in very good hands based on the work the Grants Service team has done for other districts I have worked with."
-Genesis Jackson, Associate in School Financial Aid for Every School Succeeds Act title funding, New York State Education Department
"I'm impressed…THANK YOU!!!"
-Bill Misuraca, Mayor, Village of Ravena
Video Feature