Connect Your Staff to Confidential Support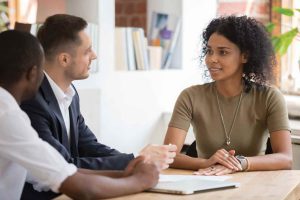 Whether it be personally or professionally, the everyday problems that we are all faced with can have a negative influence on our health and well-being. Unfortunately, budget restraints and a lack of resources can often stand in the way of ensuring employee's needs are met.
That's where our confidential Employee Assistance Program (EAP) can help.  
Working as a consortium, our employee support service is a cost-effective, confidential service for your employees. By working together, we will help your staff looking for help with problems having a negative influence on their life. From financial strain to child-related stress, our easily accessible, confidential service can support your staff through a wide range of issues.
The services offered through EAP provide easily accessible, responsive phone consultation along with in-person assessment, short-term counseling and referral services. The program can also provide wellness workshops for and consultation to supervisors regarding internal conflicts.
Contact us today to learn how we can help improve your staff's well-being.
What to Expect
Expert Guidance — Working as a consortium, you can rely on our employee support service to look-out for the best interest of your staff.
Service to Meet Your Needs – Our team will work with you to support your staff's well-being.
Get Peace of Mind – Rest easy knowing your staff has access to the supports they need.
How it Works
Contact Us – We'll listen to your needs and discuss how we can help.
Get Started – Begin working with your new support team through easily accessible, responsive services.
Ongoing Support – Your employees will have access to the supports they need to improve their well-being.