We'll Coordinate an Efficient Bid Process from Start to Finish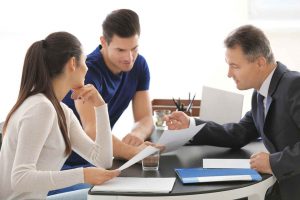 Meeting requirements for cooperative bidding and Request for Proposals (RFP) preparation can be a time-consuming process. Whether needs are operational or educational-specifications, pricing, research and communication are all part of the bidding process.
By working with you, we will develop and implement an efficient bid process that provides effective cost control. From proposal preparation to preparing legal notices to vendor communications, our team will give your staff their time back and handle the process for you. 
Services
Proposal preparation
Standard specifications development for common items
Gathering quantity estimates
Preparing legal notices
Awarding bids
Vendor communication about problems and complaints
Coordinating the process with a users' group
Current Cooperative Bid Services 
We currently provide cooperative bid services for cafeteria food and supplies, milk, bread, ice cream, snacks and chips, beverages, athletic supplies, custodial supplies, trash can liners, copy paper, tires, medical supplies, auto and bus parts, carbon monoxide detectors, laboratory and science teaching supplies, calculators, small wares and universal waste disposal. Prior bids have included Chevy Suburban vehicles, HVAC filters, lighting supplies and athletic uniforms.
View Current Cooperative Bid Request for Bids (RFB) and Award Documents
How it Works
Contact Us – We'll listen to your challenges and explain how we can help.
Get Started – Once you sign up, we'll start working to provide the expertise and supports you need for an efficient bid process.
Ongoing support – We will continue to help you through the bidding process.
What to Expect
Team of Experts – You can rely on our knowledgeable staff to look-out for the best interest of your organization.
Personalized support – From proposal preparation to awarding bids, we will develop an efficient bid process that meets the needs of your organization.
Peace of Mind – Rest assured that our team is working with your best interest in mind. You'll be able to take the burden off of your staff so they can focus on other priorities.
Contact us today to take the first steps in improving your bidding efforts.