We Can Help You Meet Government Accounting Standards 
Every organization must meet specific governmental accounting reporting requirements. This is hard to do without personnel devoted to this time-consuming task.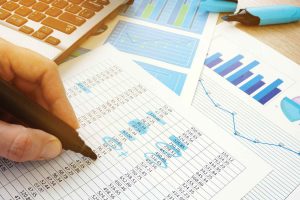 Since accountants cannot perform the necessary actuarial duties, organizations are often left in the dark as to how to meet these important requirements.
We provide clients with knowledge and support from actuaries certified through the Society of Actuaries. They will complete government requirements that affect yearly audits, budgets, and state aid eligibility.
Through the County-wide Shared Service Initiative (CWSSI), clients save money by working with us.
We acquire and analyze data, review bargaining contracts and work directly with actuaries on behalf of our clients.
Contact us today to learn how we can help you meet your specific accounting standards.
How it Works
Contact Us – We'll listen to your challenges and explain how we can help.
Get Started – Once you sign up for service, we'll start working to provide the expertise and supports you need to meet your specific accounting standards.
Ongoing support -We will continue to help you meet government requirements, state aid eligibility and much more. 
What to Expect
Team of Experts – You can rely on our knowledgeable staff to look-out for the best interest of your organization.
Personalized support – With support from actuaries certified through the Society of Actuaries, we work with you to save money and meet government standards. 
Peace of Mind – Rest assured that your accounting needs are being met. You'll be able to take the burden off of your staff so they can focus on their priorities.
Testimonial
"CiTi BOCES has always found staff in the (GASB) service to be pro-active, highly-organized, very friendly and responsive to our needs…their reports are always high-quality and well-received by our auditor. I would highly recommend use of the Capital Region BOCES GASB-75 service."

– Mike Sheperd, Assistant Superintendent for Administrative Services, CiTi BOCES