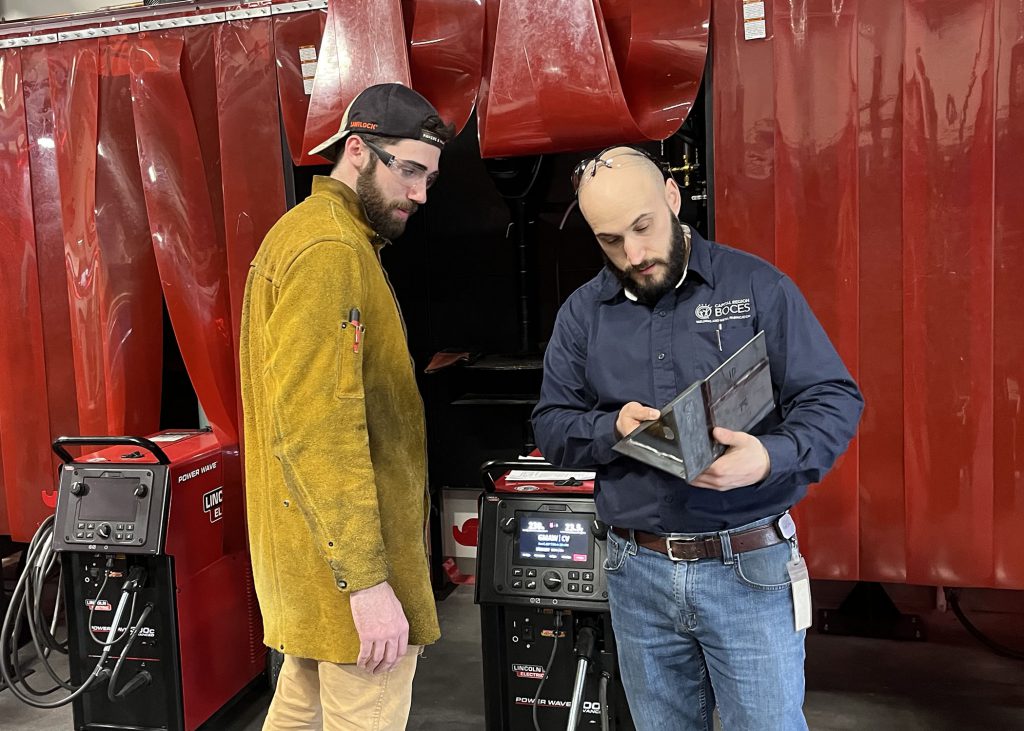 Through this 500-hour adult education course, you will learn the skills necessary to enter the workforce and the advanced skills sought after by existing welders. The curriculum combines hands-on technical training, supporting classroom lessons in weld theory and online practice modules.
Units of Study
Shielded metal arc (stick) welding
Gas metal arc (MIG) welding
Gas tungsten arc welding (TIG)
Flux cored arc welding
Pipe welding (stick and TIG)
Oxy-fuel cutting and plasma cutting
Occupational orientation
Safety and health of welders
Drawing and welding symbol interpretation
Thermal cutting process
Manual air carbon arc cutting
Students can also test for and receive OSHA and DOT certification.
Prerequisites
Applicants must have a high school diploma or enroll in a GED program.