Next Session Beginning Mid-Fall 2022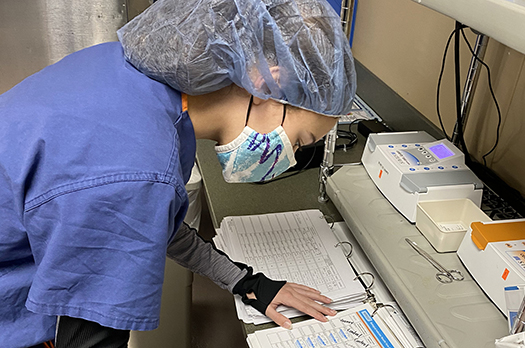 The Sterile Processing Technician program prepares students for careers on the front lines in the war against germs and is essential in keeping health care environments safe for patients.
Students will learn what it takes to enter this industry and gain clinical experience at Albany Medical Center and Ellis Medicine.
Sterile processing technicians decontaminate, inspect, package and sterilize equipment and devices used in health care. These items can range from complex medical devices to simple hand-held surgical instruments, and are essential to patient care and successful patient outcomes.
Sterile processing technicians can find employment in hospitals, ambulatory surgery centers, medical laboratories, birth centers and other facilities where sterilized equipment is needed.
Job prospects for technicians exceeds national job growth averages, with projected growth of 15 percent through 2024, according to labor department statistics. Additionally, they earn a mean annual salary of $39,260 in New York.
During its three years of operation, the sterile processing class at Capital Region BOCES has a 100 percent job placement rate for graduates.
Essentials
Part-time program that runs September – April 
Class hours are 4 p.m. to 7 p.m.
Clinical experience is offered at

Albany Medical Center
Ellis Hospital
St. Peter's Hospital
Admission Requirements
High school transcript of equivalency diploma
Successful interview
Professional and personal references
Physical exam and immunizations
Cost
Application fee: $30
Commitment fee: $100 (non-refundable; credited toward tuition)
Books: Approximately $110
Tuition: $3,940 (classroom only)