Across our organization, our school leadership team works to foster supportive, enriching learning environments for our students, and helps expand the professional learning and growth of our teaching and support team.  
Career & Technical Education
Albany Campus
Shelette Pleat
Principal
shelette.pleat@neric.org
Shelette Pleat joined Career & Technical Education as principal of its Albany Campus in 2020. Previously, Shelette served as the early literacy coordinator for the Schenectady City Schools, and as principal in the Albany City and Salem Central school districts. Shelette got her start in education as an elementary education teacher, first in Troy and later in Albany.
---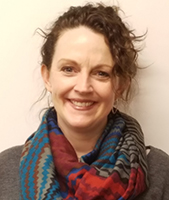 Kathleen Nickerson
Assistant Principal
kathleen.nickerson@neric.org
Kathleen Nickerson joined Career & Technical Education as its Assistant Principal in 2021. Previously Kathleen held positions as the assistant director of educational equity and instructional support with the Schenectady City School District. Kathleen got her start in education as the K-12 music teacher in the Wells Central School District in the Adirondacks. 
---
Adult Education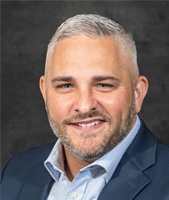 Michael Markou
Adult Education Program Manager
michael.markou@neric.org
Michael Markou joined Capital Region BOCES as the Adult Education Program Manager in 2022. Prior to that, Michael worked at Bryant & Stratton College for 17 years in a variety of capacities, most recently holding the post of Dean of Student Services. Markou is a graduate of SUNY Oneonta and Russell Sage College.
---

Paula Negri
Health Careers & Services Principal
paula.negri@neric.org
Paula Negri currently serves as principal of our Health Careers & Services programs. She has also worked as an adult Licensed Practical Nursing (LPN) teacher, secondary LPN and Nursing Assistant (NA) teacher, and in other administrative roles in the Health Careers programs. Before joining BOCES in 1994, Paula worked at St. Clare's Hospital as a pediatric/maternity and medical surgical nurse, was a medical sales representative at Gaymar Industries, and a wound care specialist trainer and pharmaceutical sales representative at Adams Laboratories. Paula has also worked as a nursing instructor at Ellis School of Nursing Pediatric, where she also earned her master's degree in Nursing Education.
---
Schoharie Campus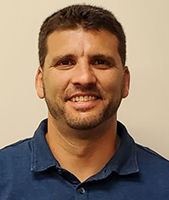 Matthew Ward
Principal
matthew.ward@neric.org
Matthew Ward joined our Career and Technical School team in 2021. Prior to this, Matt served as Greenville High School principal and was also an assistant high school principal in both Guilderland and the Cairo-Durham school districts. The College of Saint Rose graduate got his start in education as a social studies teacher at Ichabod Crane, where he also held several coaching positions.
---
Special Education
Airline Drive Academy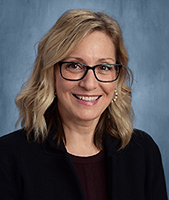 Barb Lounello
Principal
barb.lounello@neric.org
Barb Lounello has been a principal with our Special Education programs since 2009 and was a School Social Worker also with our Special Education programs from 2004-2009. Prior to working at BOCES, Barb worked at Albany County Children's Mental Health Clinic and Parsons, and prior to becoming a Social Worker, Barb was an elementary education teacher with Albany City School District.
---
Amanda McNeal
Assistant Principal
amanda.mcneal@neric.org
---
Maywood School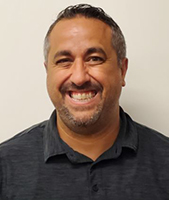 Gabriele Barbarto
Principal
gabriele.barbato@neric.org
Gabriele Barbarto joined the Maywood School in 2021. Previously, he served as Pre-K through Grade 6 principal and, prior to that, an instructional supervisor at Eagle Point Elementary School in Albany. Additionally, Gabriele served as an assistant principal at Schenectady High School and site principal for the BOCES Regional Summer School program. A graduate of the College of Saint Rose, Gabriele got his start in education in the Schenectady City School District, where he taught for a decade before moving into administration.
---

Kristen Roys
Assistant Principal
kristen.roys@neric.org
Kristen Roys joined Maywood School in 2021. Prior to that, she was a special education teacher for over a decade, most recently in the Elmira City School District. There she also provided technology trainings, focusing on assistive technology and making technology platforms more accessible to students with disabilities. Kristen got her start at St. Catherine's Center for Children after earning degrees in Psychology and Special Education.
---
District-Based Elementary, Middle School and High School Locations

Carol d'Estienne
Principal
carol.destienne@neric.org
Carol d'Estienne has been a principal with our Special Education programs for the past 20 years and has worked with a variety of programs and students. Prior to working at BOCES, Carol was a special education teacher in New York, California and Vermont, was a Special Education Training and Resource Center trainer and an adjunct faculty member at Sage College and The College of St. Rose.
---
Cooperative Virtual Learning Academy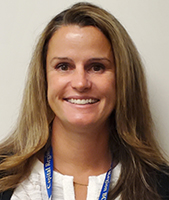 Carrie Sunkes
Executive Principal
carrie.sunkes@neric.org
Carrie Sunkes has spent the past 20 years in the field of education, as both a teacher and administrator in various area school districts. Carrie began her career as a teacher of accelerated math and Academic Intervention Services in math in the North Colonie School District, and was a sixth grade teacher, Coordinator of Gifted and Talented Enrichment and Intermediate Elementary Summer School principal at Burnt Hills-Ballston Lake Central School District. Most recently, Carrie served BH-BL's Virtual Elementary Principal. In this new role, Carrie helped create a virtual learning environment that reinforced academic skills while introducing technical platforms that allowed student and teachers to stay connected and learning throughout a nationwide pandemic.