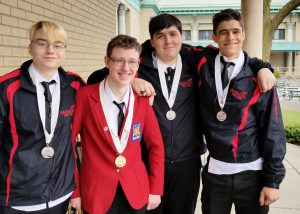 Capital Region BOCES Career and Technical Education (CTE) students earned high honors and numerous trips to the medal podium during the New York State SkillsUSA competition in Syracuse April 26-27, 2018.
Tyler Blackman, who attends the CTE theatre program at the Center for Advanced Technology at the Mohonasen School District, bested dozens of other competitors and brought home gold for his six-minute speech on how SkillsUSA and his CTE classes are preparing him for the work world.
"It was an incredible experience," said Blackman, a Shenendehowa student. "My prep for this was sitting in my house and reciting the speech over and over. I only gave the speech once in front of my class and then I just went out there and did it."
Blackman will continue to represent BOCES and those in the region when he competes in the national SkillsUSA competition in Kentucky this June.
"It's going to be a great experience. No matter what happens there, I know it is going to be a great time and I am going to get a lot of personal experience out of it," he said.
Also proving their skills are among the best in New York were: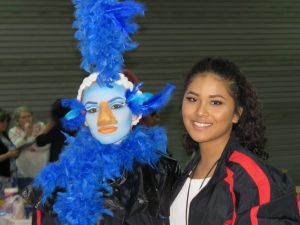 Computer and Network Technician 
Thomas Ascenzi (Cohoes) – bronze medal,  internet working
Cosmetology 
Zoey Lukasik (South Colonie) – silver medal, esthetics
Diesel Equipment Technology 
Andrew Masi (Guilderland) – bronze medal, diesel tech
Game Design and Implementation Program 
Mike DiSorbo (Ravena-Coyemans-Selkirk) and Evan Pollard (Guilderland) – silver medal, interactive application and video game creation
Manufacturing and Machining Technology
Devin McLear (Cobleskill-Richmondville) – silver medal, CNC milling specialist