Congratulations are in order for three of our staff who have each been recognized for their significant contributions to the success of our students. School Social Worker Diane Blinn, Teaching Assistant Colleen Condolora, and Teacher Brian LaCroix are shining examples of why we do the work we do, and embody our commitment to service, value, excellence, improvement and leadership.
Diane Blinn, CASDA Friends of Education Award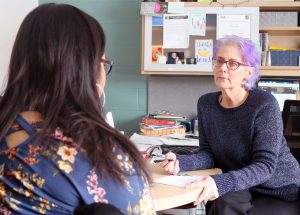 Diane is an integral part of her school community, providing regular social work services to high school students in the Mohonasen Central School District. She is also the organizer of/active participant with dozens of student-centered clubs and activities—from advising teen peer mediators and chairing the school's "No Place for Hate" committee to helping students organize an annual prom for the community's senior citizens.
A life-long learner, Diane frequently attends training to stay "on her game" professionally, and helps organize and lead professional development opportunities for her colleagues so they are enriched, too. 
In nominating Diane for this award, Mohonasen Central Schools Superintendent Shannon Shine said he is "overwhelmed by the enormity of Mrs. Blinn's dedication, involvement and service" to students and the school community.
Colleen Condolora, NYSUT School-Related Professionals Member of the Year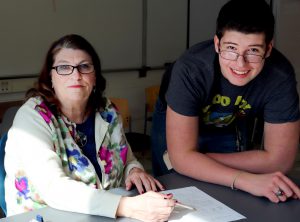 Colleen has been a teaching aide/assistant with middle and high school students attending our special education programs for the past 29 years, and an active union and faculty association member this entire time.
In nominating Colleen for this award, BOCES Speech Therapist Sherry Karcher-Hewitt and members of the NYSUT team emphasized her dedication to our students, her tireless advocacy as a union representative, and the many ways she helps enrich the professional lives of her colleagues here at BOCES and across the state.
A life-long and eager learner, Colleen is always looking for ways to expand her professional knowledge and that of her colleagues. Recently, and as a result of her work with the NYSUT Health & Safety Committee, she has trained our Special Education teaching and support staff to become trauma-informed educators—giving them the knowledge and tools to support our students in managing traumatic stress that can affect their learning and behavior.
Brian LaCroix, National Institute for Automotive Service Excellence (ASE) Award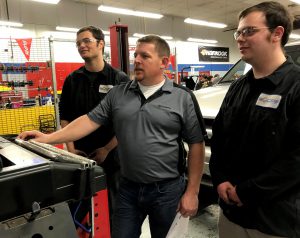 Brian, who has taught in our Automotive Trades Technology program for 12 years, was selected from a pool of candidates from around the country based on his "deep appreciation for students, excellence in working within the community, putting students to work, and excellence in the classroom" said Trish Serratore, president of the ASE Education Foundation.
"I was shocked to hear that I was being honored at this level. To me, I don't do anything special—just teach the class every day the same way that I would want to be taught as a student. I want to provide opportunities for my students to grow as professionals through job shadowing, field trips and job opportunities, and never stop improving our program," Brian said.
The award is presented annually by ASE leaders to a person who has made extraordinary contributions to excellence in automotive education.