Ensure Vendors Protect Your Data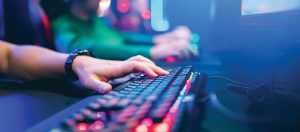 Vendors are a critical piece to the daily operations of an organization. As a result, vendors may gain access to confidential and personally identifiable information.
As such, vendor compliance with federal and state requirements such as Ed Law 2D and the SHIELD Act is essential.
Our team will work with your proposed and existing vendors to ensure they are in compliance, including the NIST Cyber Security Framework and the development of data privacy agreements.
Contact us today to learn how we can help you reduce your risks associated with third-party vendors.