Administrators Bring Decades of Experience To BOCES Schools
Please join us in welcoming Gabriele Barbato as the new principal of Maywood School, Carrie Sunkes as principal of the Cooperative Virtual Learning Academy and Matthew Ward as principal of the Career & Technical School, Schoharie Campus.
They bring decades of experience in school administration to these roles, and we're excited to have them join our team. 
With all of our administrative staff in place, we're ready to roll for the 2021-22 school year!
New Maywood School Principal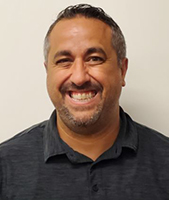 Gabriele Barbato joined us this summer from Eagle Point Elementary School in Albany, where they served as Pre-K through Grade 6 principal since 2017. Gabriele previously served as an instructional supervisor at Eagle Point, as well as assistant principal at Schenectady High School and site principal for the BOCES Regional Summer School program. A graduate of the College of Saint Rose, Gabriele got started as a teacher in the Schenectady City School District for a decade before moving into administration.
New Cooperative Virtual Learning Academy Principal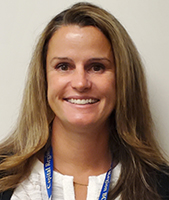 Carrie Sunkes has spent the past 20 years in the field of education, as both a teacher and administrator in various area school districts. Carrie began teaching accelerated math and Academic Intervention Services in math in the North Colonie School District, and was a sixth-grade teacher, Coordinator of Gifted and Talented Enrichment and Intermediate Elementary Summer School principal at Burnt Hills-Ballston Lake Central School District. Most recently, Carrie served Burnt Hills-Ballston Lake's Virtual Elementary School Principal. In that role, Carrie helped create a virtual learning environment that reinforced academic skills while introducing technical platforms that allowed students and teachers to stay connected and learning throughout the pandemic. 
New Career & Technical School, Schoharie Campus Principal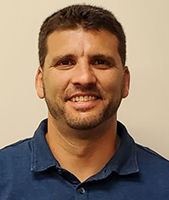 Matt Ward most recently served as Greenville High School principal. Prior to that, Matt was an assistant high school principal in both Guilderland and the Cairo-Durham school districts. The College of Saint Rose graduate got started as a social studies teacher at Ichabod Crane, and also held several coaching positions.
Meet Our Administrative Team
The new administrative trio joins veteran BOCES building administrators, Barb Lounello, principal of Airline Drive Academy, Carol d'Estienne, principal of district-based Special Education programs, and Makensie Bullinger, principal of Center for Advanced Technology @Mohonasen, as well as Shelette Pleat and Kathleen Nickerson, principal and assistant principal, respectively, of the Career & Technical School, Albany Campus, who both joined us in the last year.
Learn more about our building-level leadership team.