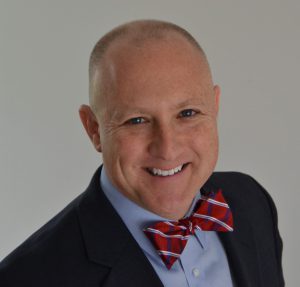 On Monday, December 16, 2019, Dr. Michael Doughty was appointed assistant superintendent for the Northeastern Regional Information Center (NERIC) by the Capital Region BOCES Board of Education. The transition follows former NERIC Director Dale Breault's acceptance of the district superintendent position at Franklin-Essex-Hamilton BOCES.
Dr. Doughty has been the executive director for statewide projects at Capital Region BOCES since August of 2018. In this role he organized and coordinated efforts among the 12 statewide Regional Information Centers in the areas of student data privacy and security and the state data ecosystem. He also led a partnership of BOCES across the state in the roll out of the Next Generation ELA and Mathematics Standards.
Prior to leading these statewide efforts, Dr. Doughty served as the deputy superintendent of the Greece Central School District. With over 11,000 students in 17 schools, Greece is the ninth largest district in New York state. Dr. Doughty has also been the deputy superintendent of Monroe 1 BOCES, was an elementary school principal for nearly 10 years, has taught elementary school, high school math, undergraduate and graduate teacher education, and certification courses for aspiring school administrators. Dr. Doughty has presented regionally and nationally on many topics including presentation skills, productivity and leadership.
"We're very excited to have Mike take on this new and very fitting role at Capital Region BOCES," said Senior Executive Officer Joseph P. Dragone, Ph.D.