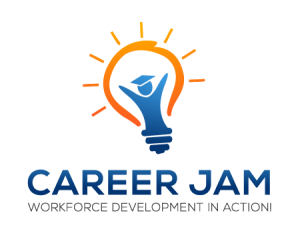 Grade 8 and 9 students can soon explore the many exciting career pathways available here in the Capital Region through Career Jam.
Career Jam is a virtual career exploration event happening April 26 through May 27, 2021.  Here, student will connect with representative of business and industry for experiential learning activities designed to inspire career exploration and influence future course selection to shape career paths.
Helping youth answer "What do you want to be when you grow up?"
From agriculture, food and natural resources to manufacturing and marketing, students will have the chance to explore a broad range of career clusters available and expanding in our region.
Career Jam is presented by the Capital Region STEM Hub in partnership with Junior Achievement's JA INSPIRE™ program and The Workforce Development Institute.