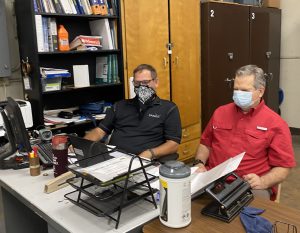 While our educators differ in terms of the subjects and skills they teach — from special education to welding, heavy equipment operation and college level coursework — they have one important thing in common: a desire to best support our students at a time of uncertainty and change.
With COVID-19 precautions in place and the possibility that teaching and learning may need to happen virtually, teachers are creating lesson plans and preparing classrooms and labs for a different type of school year and BOCES.
More than two dozen professional development opportunities — with titles like Engaging Students in the Remote Environment, Motor Play From 6-12 Feet Away and Mindfulness in the Classroom to Support Mental Health and Wellness of Students — are giving educators plenty of opportunities to prepare for whatever the school year brings.
"We know our teachers are preparing for a year unlike any other they have experienced," said Deputy District Superintendent for Curriculum and Instruction Lauren J. Gemmill. "In addition to offering them workshops focused on curriculum and instruction, we have a number planned to address remote learning and the social emotional needs of not only students, but staff as well."
Capital Region BOCES students return to in-person learning starting on September 14. Administrators, maintenance staff, faculty and others have been working throughout this summer to plan and prepare for a safe and healthy return to in-person learning on our campuses and in our programs.