Annual BOCES Lobby Day offers opportunity to advocate for education with state lawmakers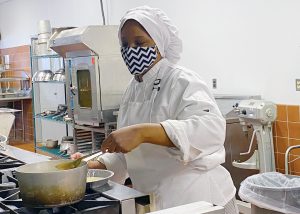 As part of the 2021 BOCES Lobby Week, Capital Region BOCES' students, employees, board members and school superintendents joined with their counterparts from around the state in advocating for improvements in education.
Included in their virtual discussions with state lawmakers was talk of the governor's proposal to combine expense-based aid categories, such as BOCES aid, in the state budget.  
"We are very nervous about the proposal to combine expense-based aid. It will erode the strong foundational structure of BOCES," said Dr. Mark Jones, BOCES' deputy district superintendent and chief operating officer. "It's just not good for kids."
"We rely very heavily on BOCES for career and technical education, special education supports, communications and more," said Ravena-Coeymans-Selkirk School District Superintendent Brian Bailey. He said that changes in the aid structure would limit school districts' ability to send students to BOCES programming, cause a reduction in their staff and increase costs for local taxpayers. 
The lack of broadband access in many communities was another key issue of concern.  Read a statement from area school superintendents on why all students need adequate broadband to learn fairly and well.
Along with their concerns, participants shared about the regional response by school districts to the COVID-19 pandemic, successful in helping bring most of the region's students back into school as of September for in-person learning. Read a statement from area school superintendents on how working together with BOCES helps meet the essential needs of students and other people they serve.
Students also shared stories about the impact their BOCES education has had on them. 
"I had no idea what my future would be like before attending BOCES," said Melody Francis, who attends our culinary program. "Being a part of this program has given me the confidence and experience to leap into my future head-on, which I'll forever be grateful for."
An educational experience for students, as well as lawmakers
While the day was geared towards educating lawmakers about key issues important to BOCES, it also provided an educational experience for students.
"Overall, it was a really good day that gave me insight into the government and allowed me to share my experiences at BOCES," said Anthony Rispole, who attends our auto body program.